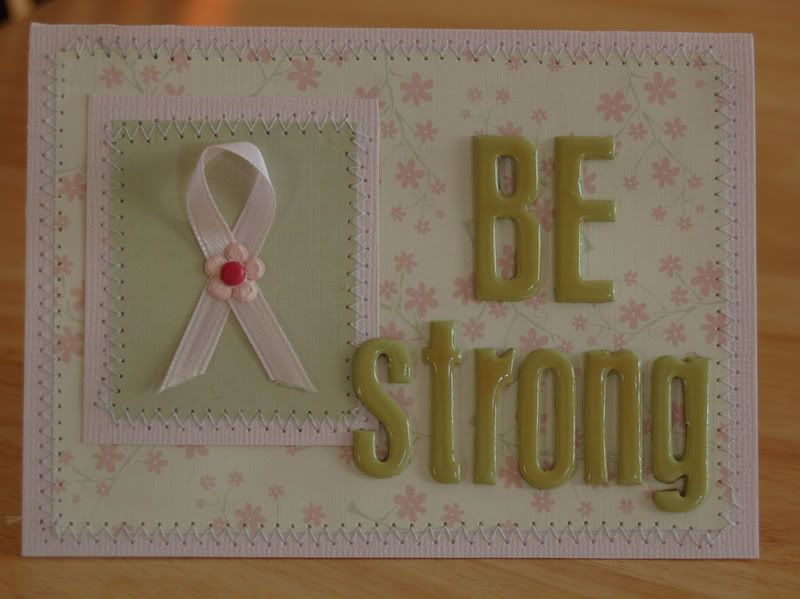 I have no idea what inspired me or even what motivated me to create this card but the idea came to me one night and I completed the card a few days later. That was in January of this year.Little did I know that in February my mom would be diagnosed with breast cancer.
Kinda freaky huh?
So as you look at this card today, I ask you to keep my mom in your thoughts as she undergoes surgery to remove the lump.
Materials: Chatterbox pp, Bazzill cardstock, Offray ribbon, MM brad, Heidi Swapp chipboard painted with MM paint, Paper glaze.
Instructions: Create a 4.25 x 5.5 inch card using Bazzill. Stitch pp to cardstock. Create mat for ribbon using CBX paper (reverse side and Bazzill). Create ribbon loop and secure with brad and Prima. Paint chipboard and when dry apply diamond glaze/paper glaze. After drying, glue letters to card.