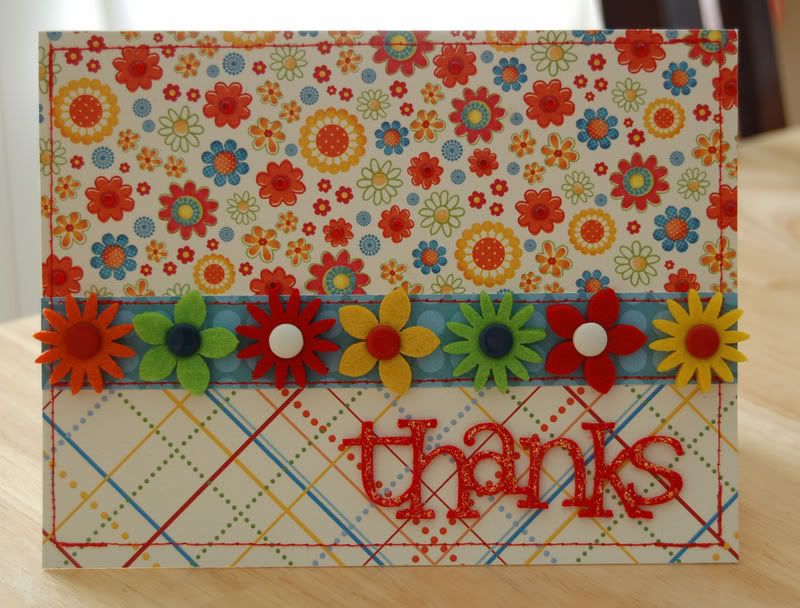 Well, here's what I came up with for round two.
I'm very happy with the result. IRL the card has some nice shimmer from the glittered felt and the rhinestones I added to the center of some of the flowers.
It's going to be difficult to advance to the next round with all the other talent, but now we just have to wait and see.