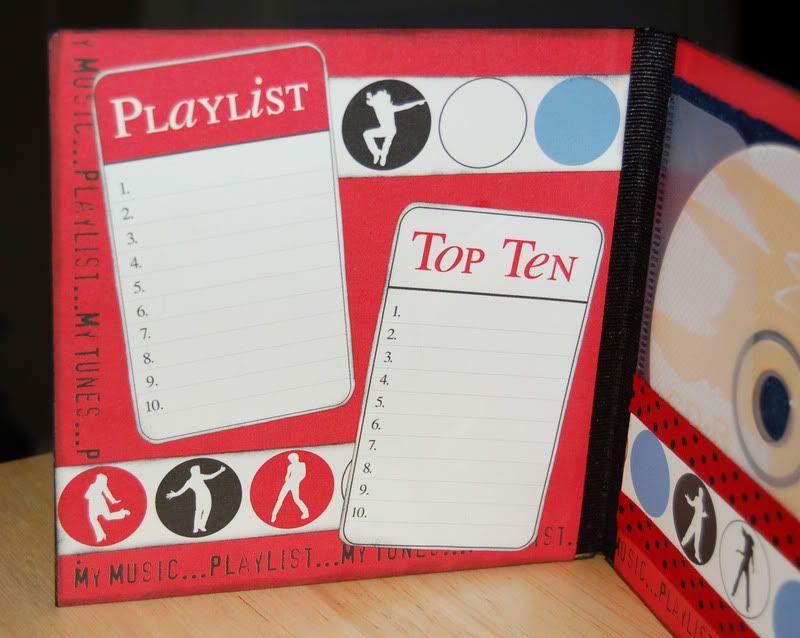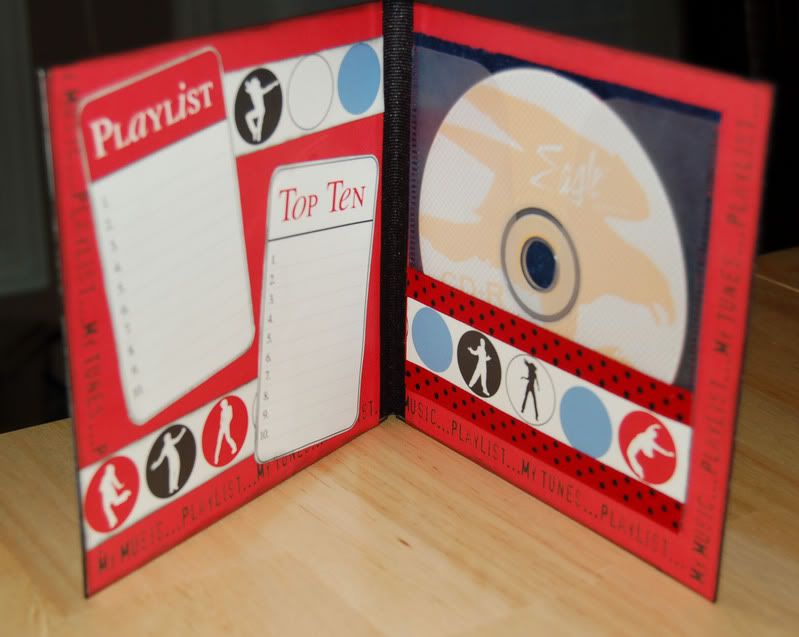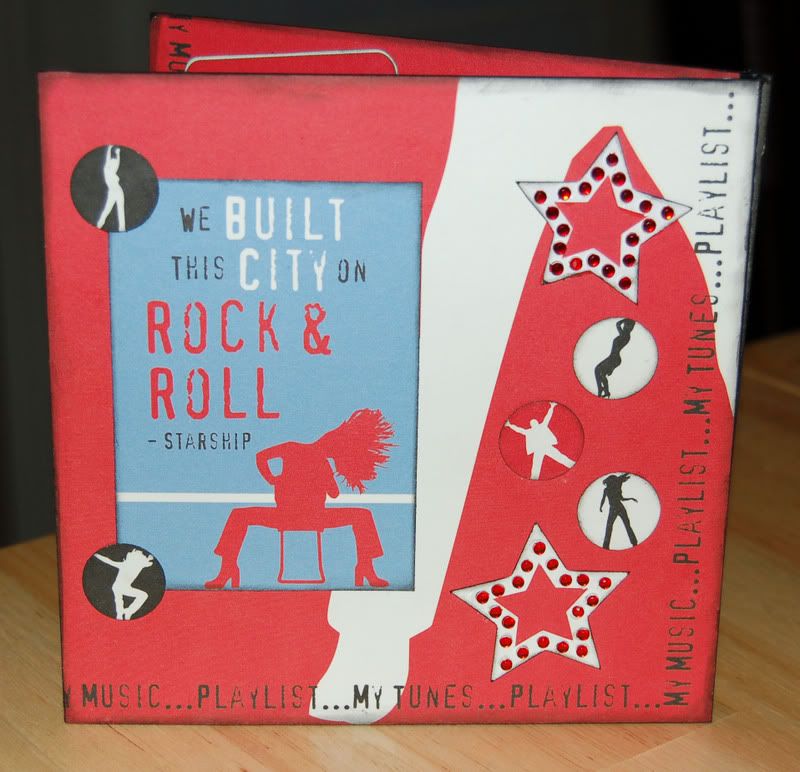 This is the last of the projects I created with the IP Playlist papers. I'm really happy with how this turned out.
I created this altered CD holder (meant to give as a gift) using two pages of Bo Bunny chipboard 6 x 6 album refills. Glued ribbon down the center of the inside to create the hinge.
Covered in IP Playlist papers and decorated with papers from the collection. Inside used the office line so the list of songs can be written.
Front cover: QK Blossom, Studio and Diesel fonts. Star is cut on QK Silhouette. Added rhinestones for bling.
To hold the CD I used a CD sleeve and added some ribbon and paper for interest.