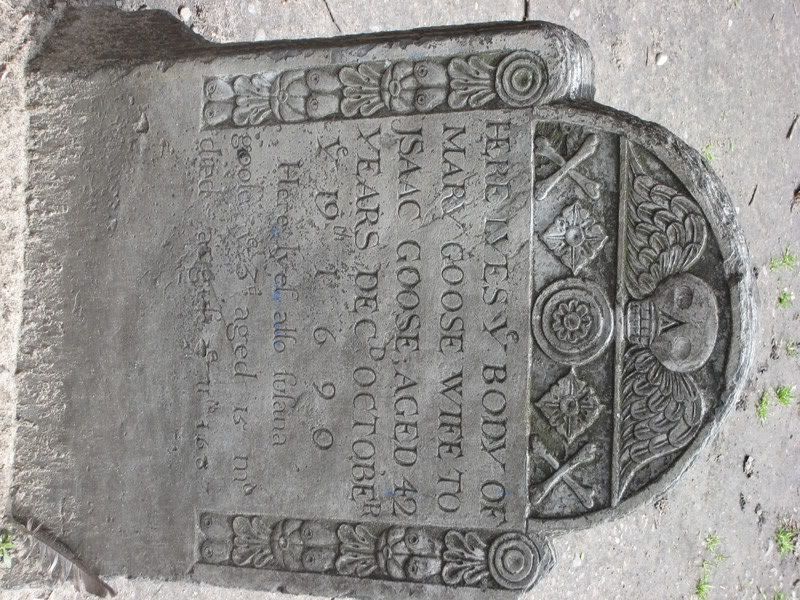 Since I've been slacking in the scrapping department lately, you are going to have to read all about my trip to Boston for the next few entries.
Graveyards usually creep me out but on our tour of Boston we came across the
Granary Burial Ground
as we walked along the Freedom Trail.
This historic burial ground contains the graves of John Hancock, Samuel Adams, Paul Revere, Peter
Faneuil
, the victims of the Boston
Massacre and
none other than the
alleged
Mother Goose
.
The history of the Boston "Mother Goose" is rather
interesting
if you click on the link you can read a bit more. This is a photo of her grave.
The actual graves themselves were very fascinating. The skull with wing motifs were very freaky. I have thought of the perfect scrapbook papers for these photos already
LOL
!