For a girl, I'm a pretty big baseball fan. It's sort of a dream of mine to visit and see a game in each of the
MLB
parks.
I got to cross another one off my list when we managed to snag some tickets to the Boston Red
Sox
vs. Oakland A's game while we were in
Beantown
.....
ok
we paid double face value through a ticket broker but none the less it was totally worth the experience.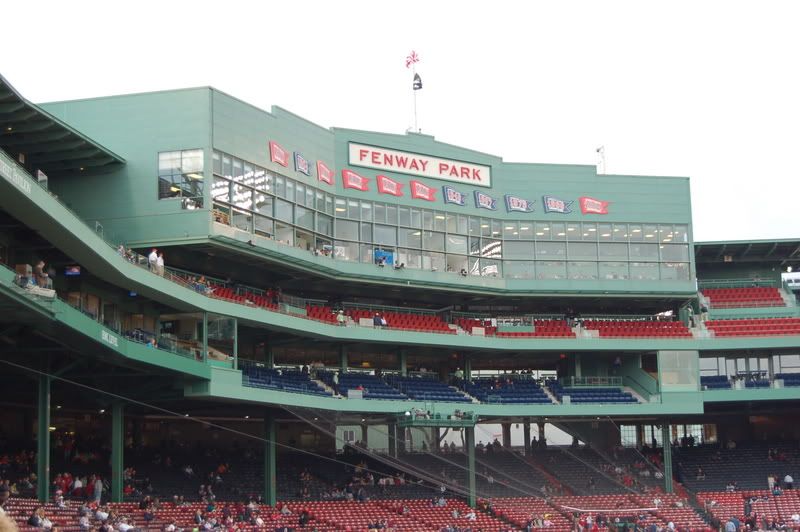 The game was exciting. The
Sox
were up 4 - 2 in the
eighth
inning when the A's tied it all up and took it to extra innings. Unfortunately the A's won in the 10
th
. Well I suppose as a Blue Jay fan, the
Sox
losing wasn't a bad thing
LOL
!
The atmosphere at
Fenway

Park
is just incredible! It's the oldest stadium still in use and boy those people in the 1900s had small butts. Those wooden chairs are TINY
LOL
!! Oh yeah and that big "green monster" wall isn't really so big in real life.
The coolest moment of the game was in the top of the 8
th
inning they play "Sweet Caroline" by none other than Neil Diamond. It gave me chills to hear 40,000 + people belt out (well more like scream at the top of their lungs) the Neil Diamond tune. What an awesome experience.