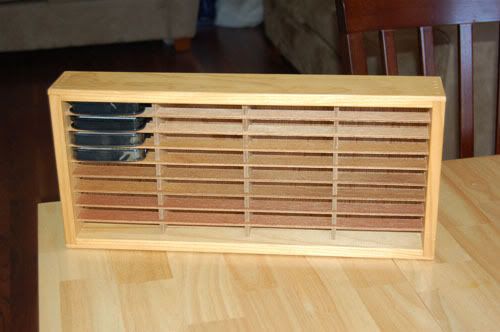 I don't usually shop at thrift shops that much but I have been on the lookout for some old cassette tape holders (remember those!!) to use as ink pad storage.
Well today on a whim I popped into the Salvation Army and hit the jackpot.....I got this awesome solid wood cassette holder for $2.58!!!! Seriously I am giddy with excitement. I think I might paint it white and add some patterned papers to the side to alter it a bit.
I've seen similar units being sold as ink pad storage for up to $80 U.S. Those are some of my Staz On inks in there to give you an idea of what it looks like.
So my advice for the day.....check your thrift shops, you'll never know what you might find!!
In other news today.....I'm off to chop my hair off!!