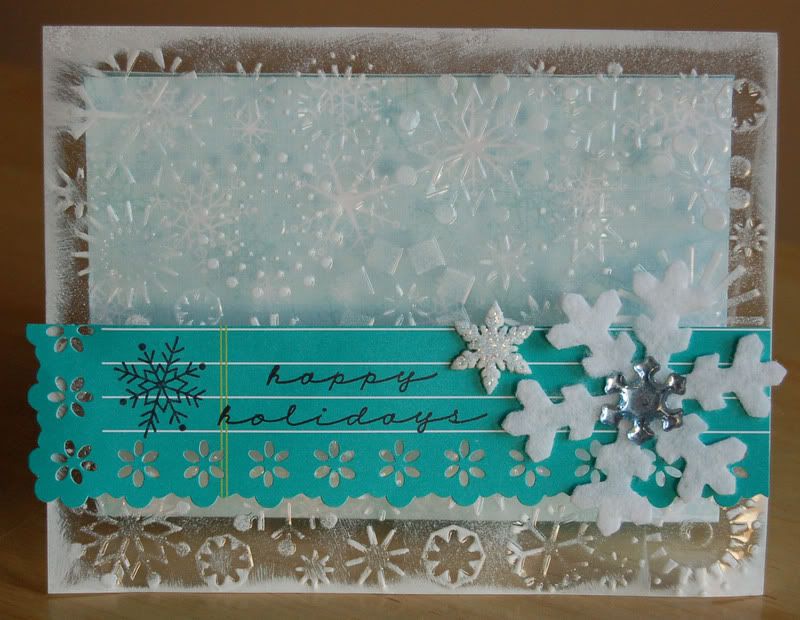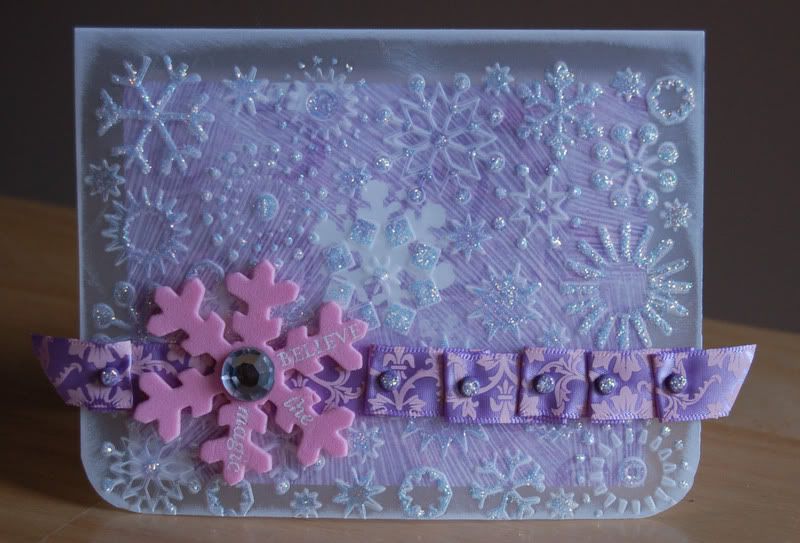 I heard a rumour that you could emboss transparencies and decided to give it a try with my Cuttlebug embossing folders.
I ended up creating these two cards, which are definitely two of my masterpieces so far (if I do say so myself). These came together better than I ever imagined.
The first card was made using a regular office transparency run through the Cuttlebug with my winter folder. After embossing I took some white Staz On Ink and inked the edges and the top of the embossed surface to give that snow like effect. I added the Creative Imaginations paper and a felt snowflake that I cut in the Cuttlebug using a sizzlet die.
The second card was a bit of an experiment that I would not try again. I took an acrylic cutting mat from the dollar store and made a card out of it and embossed it also using the winter folder. The embossing turned out really well BUT I do NOT recommend trying this if you want your Cuttlebug to remain intact. The roller was extremely tight due to the thickness of the mat and I thought I was going to break the handle off. Anyways, all is well with my beloved bug.
I added Stickles and Staz on to this card and went with a more non traditional colour for the winter card. I used white rubons on the snowflake that read "Believe the Magic".
I *heart* my bug.