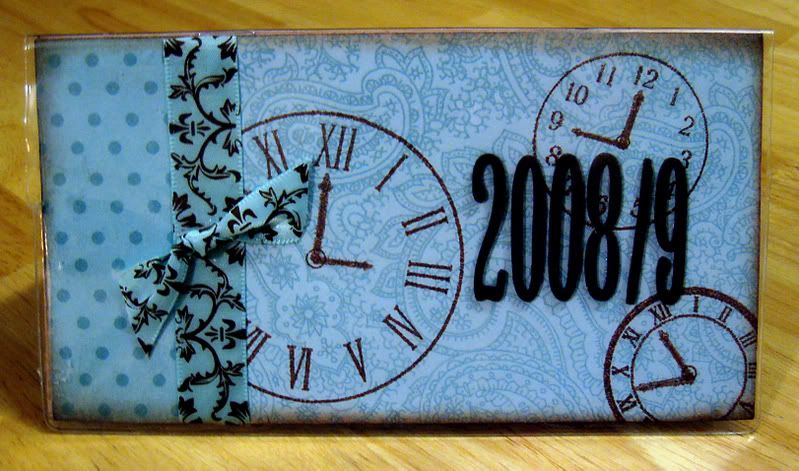 I decided to go with a "time" theme, so the object is to alter something related to time such as a calendar or clock or whatever strikes your fancy.
I decided to jazz up a boring pocket calendar (with the plastic sleeve) since I typically carry one of these in my purse, I decided to make it a little prettier.
I went with my favourite current colour theme of blue and brown. The papers are from the Memory Stack (Costco), the ribbon is from Michaels and the clock stamps are Heidi Swapp. This would make a really quick and easy stocking stuffer or gift for a coworker. Give one a try and come show up your creations over at Scrapbooker's Club House!