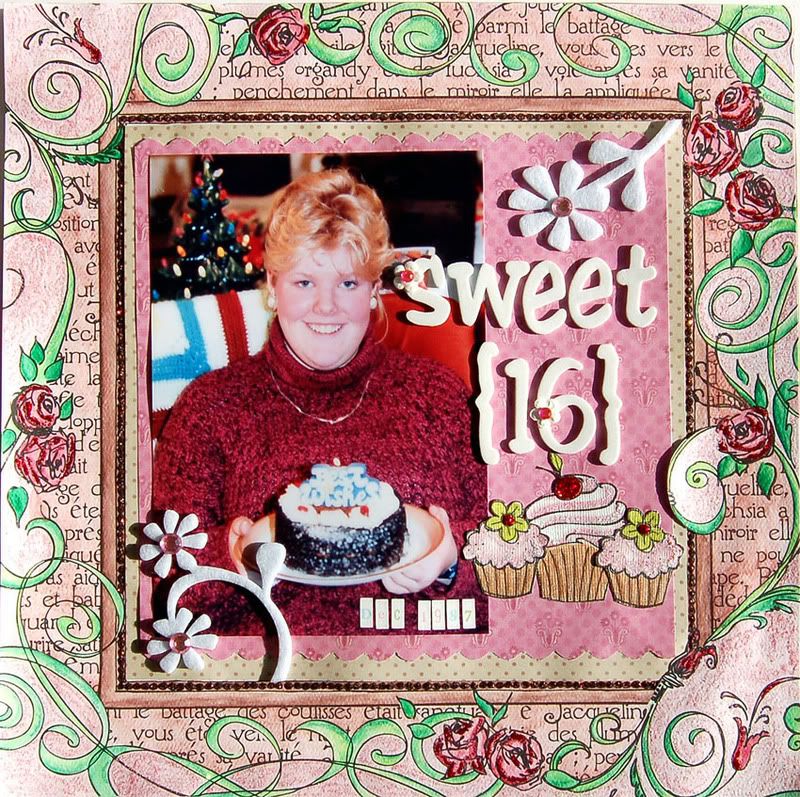 This week's challenge for
Scraptivity's
Scrap Away Your Winter Blues Contest was to use colouring on your layout.
I decided it would be a great opportunity to try out the
Prima
Paintables
paper I picked up a while ago.
I used water colour pencils to colour the paper and then added some
Stickles
for shimmer (it's hard to see on the photo). Then I coloured in some of my latest obsession Hero Arts cupcake stamps (with
Gamesol
and
Prismacolour
pencils) and added them to the center portion of the layout.
So my thoughts on the
paintables
....I enjoyed the painting aspect but it took a VERY long time. It's hard to control the colours so I had to paint first and then decide what to do with it. So basically I can't say I'd ever do a layout with these papers again. I do still have a few left but I think I'll use them on cards. At least it won't be hard to match up the colours and you won't have to colour the entire 12 x 12 sheet at once.
Supplies: Prima Paintables Amaretto paper, Memory Block II patterned paper (from Costco), Stickles, water colour pencils, Hero Arts cupcake stamps, Prismacolour pencils, Gamesol, MM mini letters, Fancy Pants Felt, Dollerama foam stickers, rhinestones