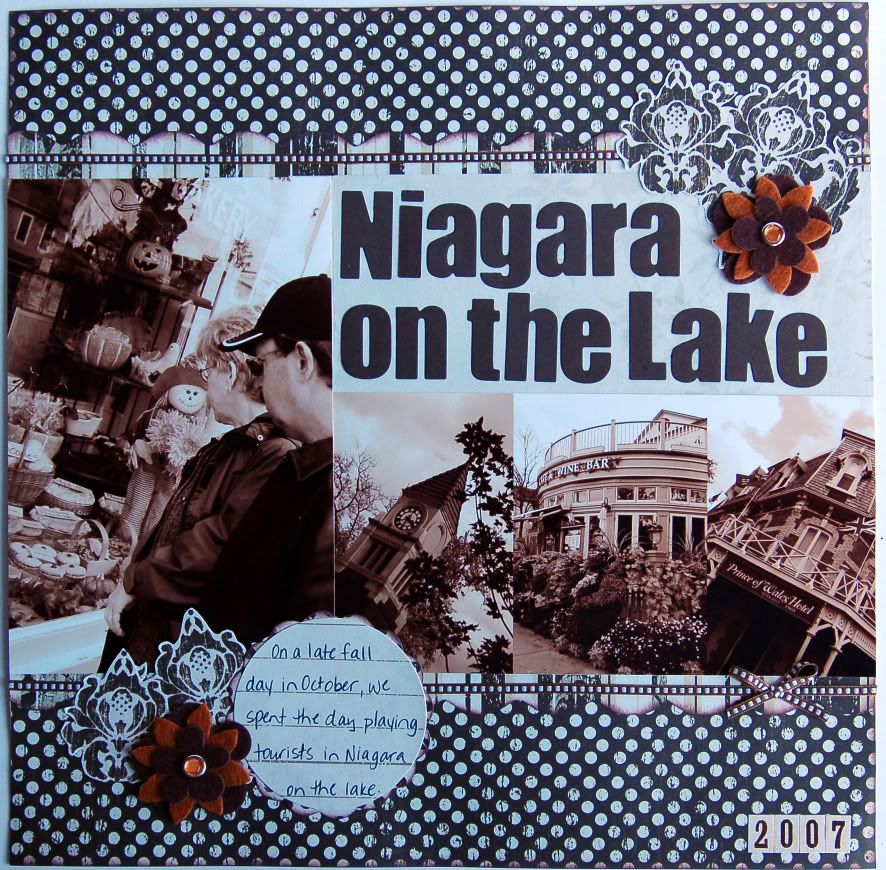 Hopefully you're not sick of this paper line yet but the funny thing is that in addition to my DT kit from the Scrapping Turtle this month, I also got the exact same papers as part of my
Scrapper's Haven
kit for the month! But hey, I don't mind as these papers are so nice to work with. Please excuse the horrible photo but the colours are dark brown with cream....couldn't get the photo to adjust well.
This is a bit of a more graphic style layout with only a few embellies as I wanted the photos to be the focus of this layout.
Supplies: Dream Street Rue papers, American Crafts felt flowers, Ms ribbon, dollerama rhinestone brads, QK Studio font,Flair number stickers.