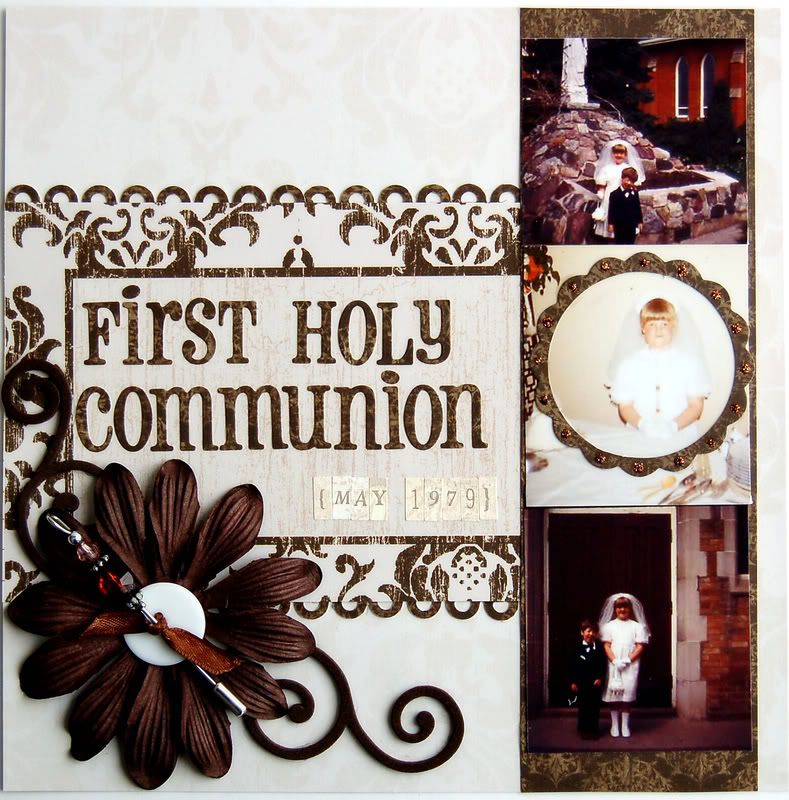 I found these three photos of my brother and I at my first Communion and knew they would go perfectly with the Dream Street Rue papers that came in my April design team kit from the
Scrapping Turtle
.
Because the quality of the photos wasn't great I had to do an 8 x 8 layout that I will add to my book of me.
The title box was cut out of the
"Affection"
sheet from the Rue collection that comes with various boxes that can be cut out for use on cards or layouts. I used my Quickutz lace die to line the outside of the box and the title was created using Quickutz Blossom font. The large brown flower is by Bazzill.
You can find the papers
here
at the Scrapping Turtle.