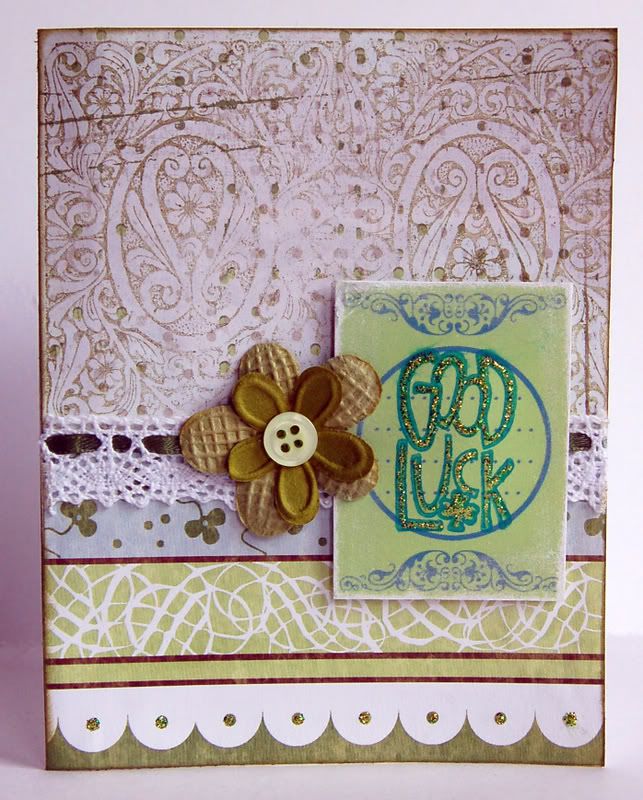 Here's a card I created with my leftover Rusty Pickle Lucky papers from the kit I received from Scrapper's Haven.
I used a
Cornish Heritage Farms
backgrounder stamp (
Victorian
) on the top paper to give it a more Celtic look. These backgrounder stamps from Cornish are so cool. They are a great way to change up the look of your paper in many different ways. Check them out!
Supplies: Papers: Rusty Pickle Lucky, Stamps: Cornish Heritage Farms, Studio G, Stickles, Prima flowers, button, lace, ribbon