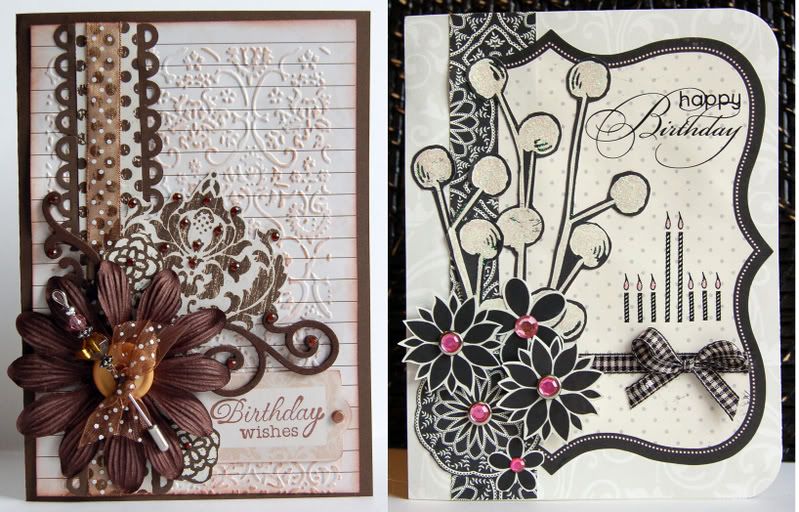 As if I haven't been busy enough this month, I've entered into
Scrapshotz's
Hot Shotz card contest.
Each week there is a challenge posted and members of the board vote on their favourite cards for the week. Each week someone is eliminated. The last card maker standing is the Hot Shot and will be published in Canadian Scrapbooker and receive a prize package.
These are the two cards I did for round 1 and round 2 (thanks to everyone who voted for me by the way!!). I have advanced to round 3 so far!!
My first round card on the left (the brown one) was created for the challenge to use a technique on your card. I used dry embossing, inking, distressing and hand cutting.
My second round card was created for a recipe challenge. I chose from a list of card "recipes" for items you had to use on your creation. For my "recipe" I had to use 3 patterned papers, dimensional tape, embellishments cut out of the paper, metal and rubons. Hopefully more rounds to follow :)