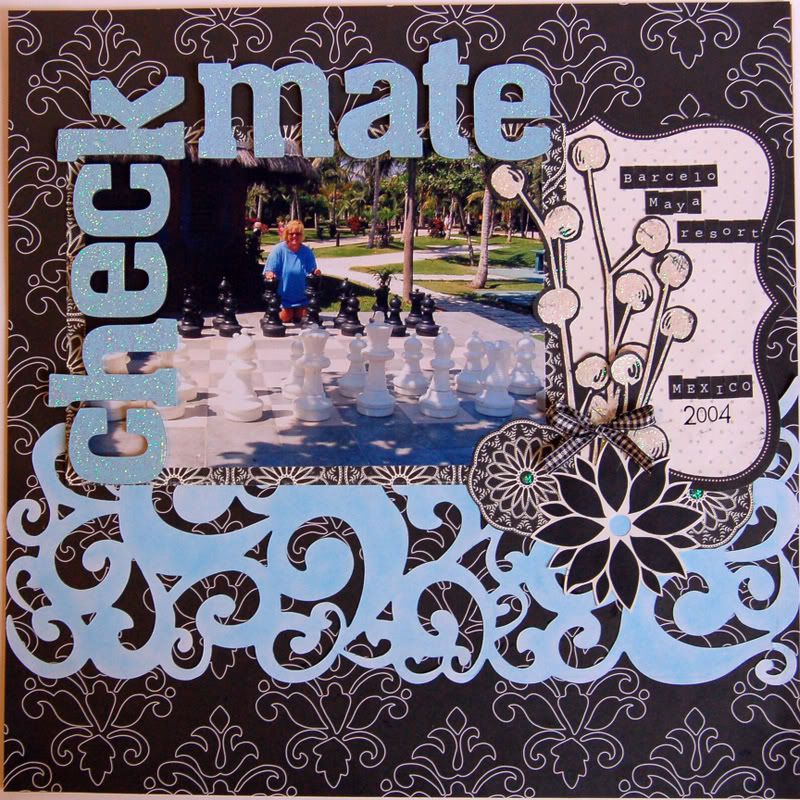 So I finally finished the layout portion of my entry for round 1 of the Iron Chef contest at
Scrapper's Haven
. You may recall the "ingredients" for this round were chalk, glitter/glitter glue and black and white paper.
I was trying to think of a more unique way to use chalk on my layout instead of just distressing so I finally figured out to chalk the white side of a sheet of KI lace paper (I love the soft look this gave) and I set the chalk with some hairspray!. For the glitter component I added some Stickles to the chipboard letters and Stickle-fied those cut out ball like flower thingies on the right hand side. Oh and I'm quite sure I've seen someone do a similar design with the journalling spot and the cut out flowers but I have no idea where I've seen it.

Supplies:
KI lace paper, KI black and white backround paper, MM 5th Avenue papers and journalling tear out, Dollerama chipboard letters and EK Success stickers.

Wish me luck!!