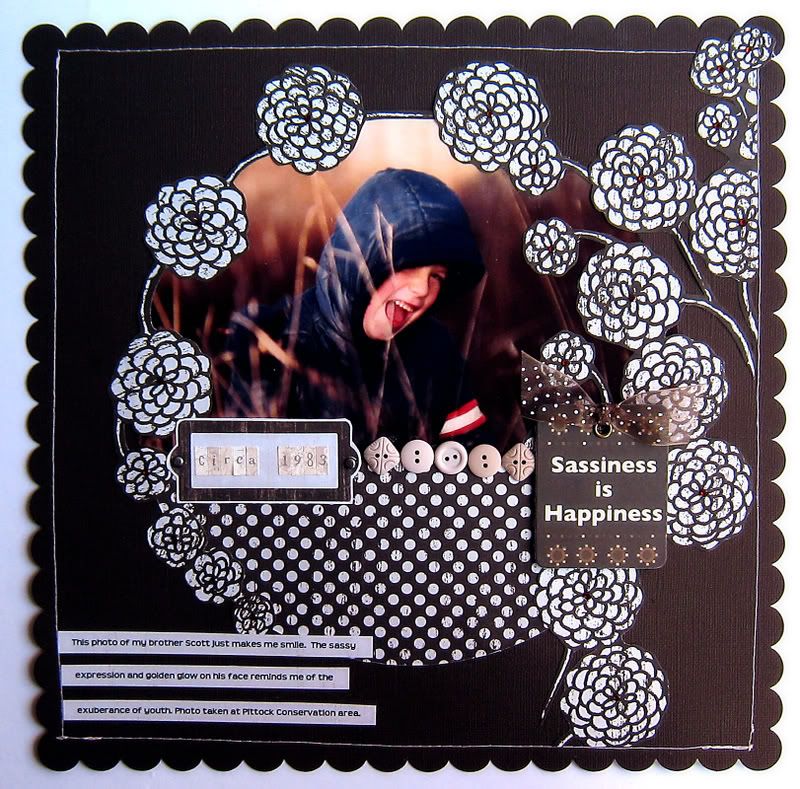 Well, it's the 15th and time to reveal my DT creations for the
Scrapping Turtle
for this month!!
I love this picture of my brother taken back in the 80s and I've been wanting to scrap it for a long time.
The Dream Street "Rue" papers I worked with this month from the Scrapping Turtle were just absolutely PERFECT to go with this photo.
I cropped the photo into a half circle and hand cut the floral like designs out of the paper to wrap around the photo.
In my stash I found an old We Are Memory Keepers chipboard shape that said "Sassiness is Happiness" and I knew it was just perfect for this layout!
You can get the full collection of these wonderful papers
here
at the Scrapping Turtle. The papers are double sided and cardstock weight. They even have a full line of papers that are perfect for mini books! Stay tuned for the rest of my creations with these amazing papers :)