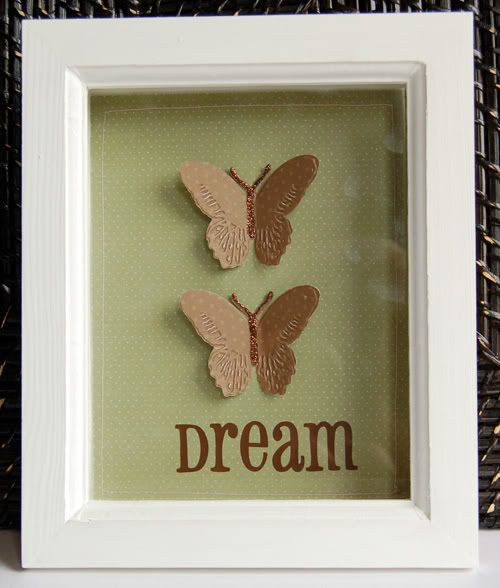 I've seen a number of butterfly shadow boxes or altered canvases around these days and I decided to make one for the wall of my scrapbook room.
I bought a naked wood shadow box from
Dollerama
and painted it white. I stitched around the outside of a piece of K and Co sage green paper and added some Scenic Route stickers for the Dream title. The butterflies are from
Cuttlebug
and I added some
Stickles
to the middle.
Oh and this was for round 2 of the Iron Chef competition at
Scrapper's Haven
. The ingredients were stickers, stitching and paint.