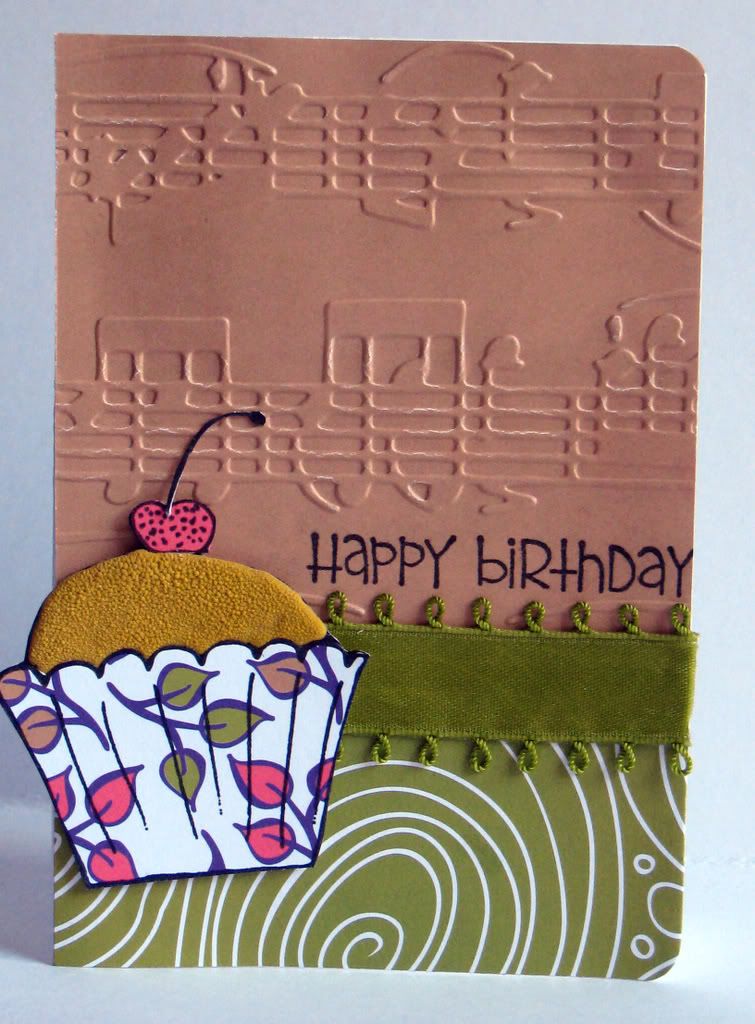 Well, not a month (o.k. maybe even week) goes by when I don't create some kind of cupcake based card and this month was no exception LOL!
For those of you who don't know what the Liquid Applique is, it's a type of paint that you apply, let dry and then apply heat. It puffifies when it's heated to give a really cool 3D effect! I'll definitely be getting a few more colours of this so be prepared for more cupcake cards LOL!!
On this card I stamped the cupcake card (from Inque Boutique) onto three different papers, cut out and pieced together. Then I applied the icing and heated it up.
Supplies:
Papers: American Crafts Amplified collection
Cuttlebug embossing folder