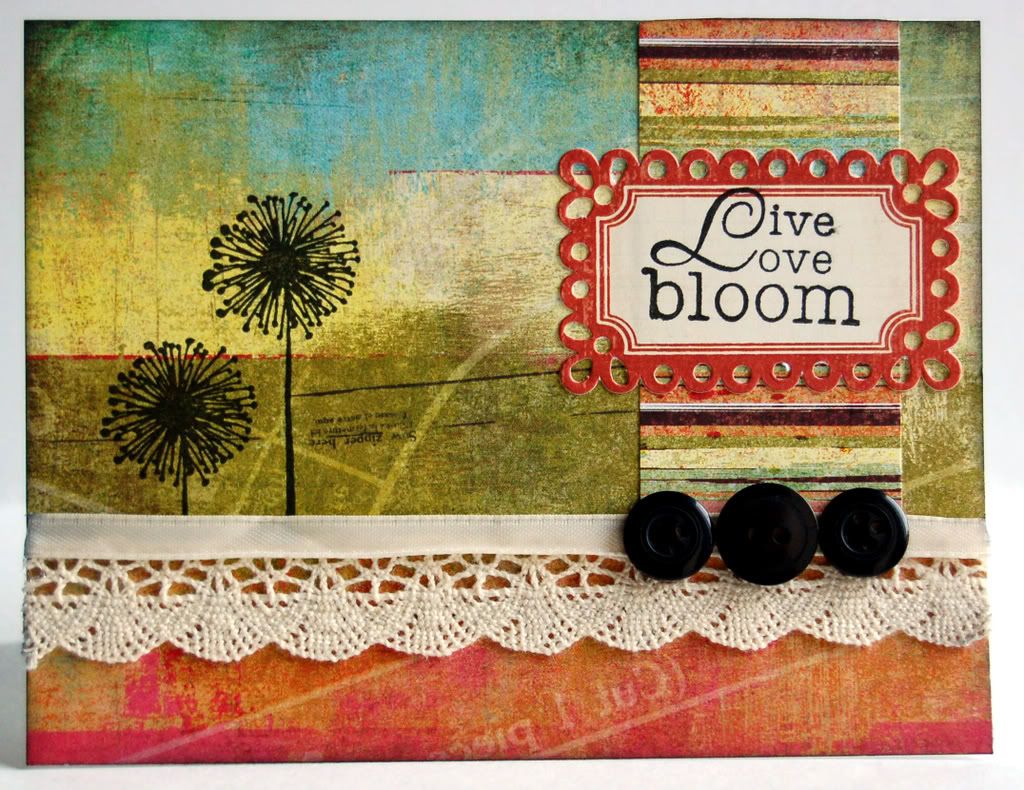 Basic Grey papers are just perfect for card making and are just so easy to throw together. This card was created by trimming a sheet of the 6 x 6 Basic Grey pads, a strip of striped paper from the same pad add a few stamps and some lace and voila....all done!
The stamps on this card are all from
Cornish Heritage Farms
(Kim Hughes Silhouette Blooms II). The fancy mat for the sentiment is from K and Co.