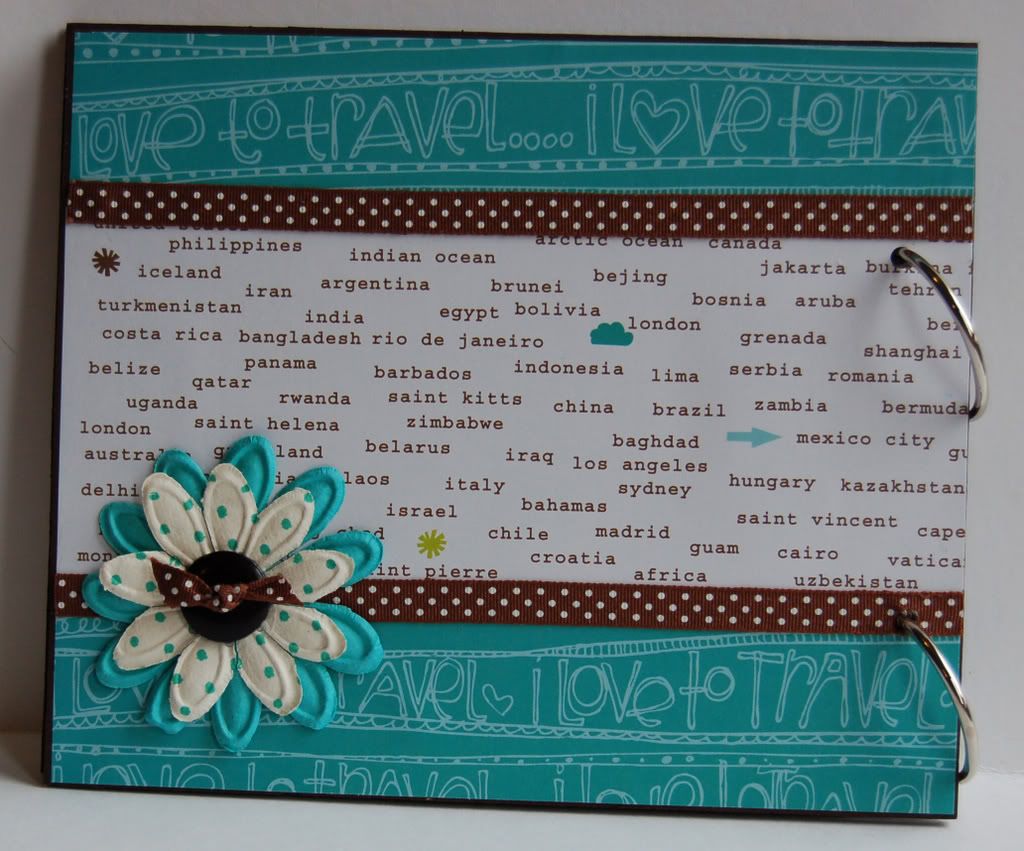 Have you heard of
Secret Scrapper custom albums
? The are CUSTOM manufactured albums that come in a variety of sizes and are all ready for you to alter. In addition to the big selection of pre-named albums available, you can even order ANY name or words you desire. Wouldn't it be neat to have an album with your family name on it, or perhaps your children's names? You should go check them out.
While you're over there, be sure to stop by the forums.....lots of inspiring challenges and a whole bunch of friendly ladies to welcome you.
This is a vacation album that I altered. The papers are from the Love Elsie collection. I painted the letters with acrylic paint and then added some Glossy accents to make them shiny. I finished off my album with some ribbon, a charm, some flowers and a bit of bling.