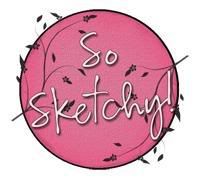 OK, so I know most of you didn't have any clue that for the last week I've been sitting poolside drinking mojitos in sunny Cuba (thank you blogger scheduler LOL!) but I'm back with some good news.....
I've been selected to be a card designer for the new sketch blog
SO SKETCHY
! I love working with sketches and I'm really looking forward to working with Ally and the other designers. Be sure to check out the blog for some fabuluous sketches.
Since I haven't done much scrapping in the past two weeks I'll probably be sharing some of my photos from Cuba while I get back in the scrapping groove. Unfortunately that means first going throught the 1200 + files from my camera..........so stay tuned !!