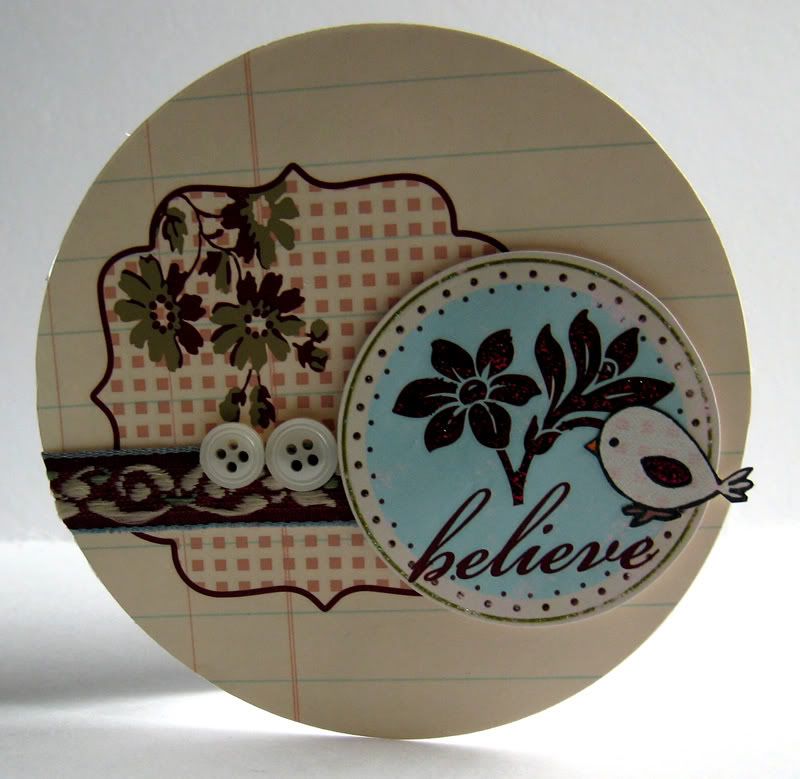 Today's
So Sketchy card
sketch is another round card. I love experimenting with "odd" shapes of cards for something a bit more unique.
This is a nice quick and simple card made out of a bunch of different Making Memories products (papers, rub
ons
and ribbons). The background paper and die cut glitter circular tag is from the
Making Memories
Noteworthy collection, the large background bracket, the flower and sentiment on the circular die cut are all rub
ons
from the
Chelsea
collection. The ribbon is also from the Chelsea collection.
I finished the card off with a paper pieced birdie stamp from the
Kim Hughes Pretty Bird
set from
Cornish Heritage Farms
.
P.S. I'm in the middle of overhauling my scrapbook room (e.g. it's so messy I can barely see the floor or desk
LOL
!) so that's the reason my blog posts are a bit scant compared to usual. I figure I'll be up and running full throttle by the end of August. In the mean time I have a few other projects to share in the upcoming days.