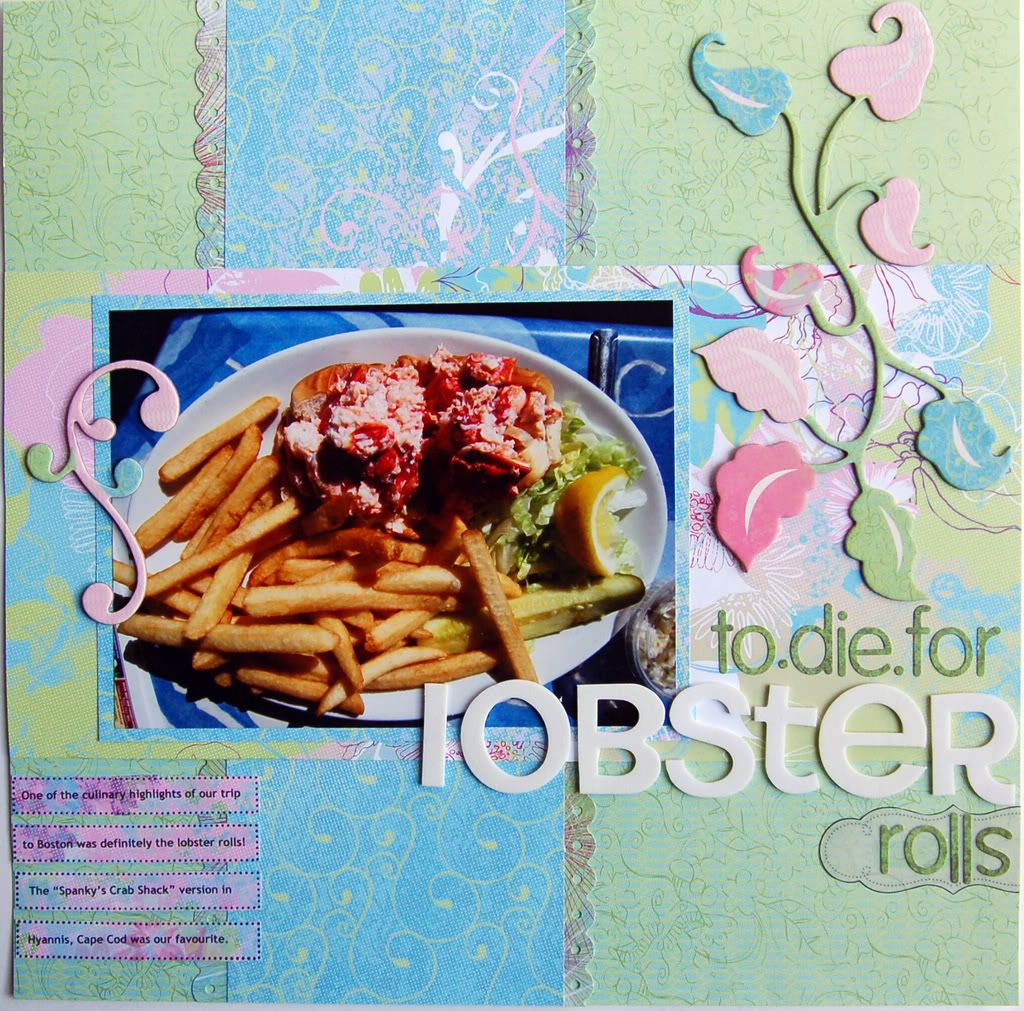 I know this is a bit of an odd topic for a layout but I was looking through my photos from a trip to Boston and came across this one. I thought the colours and designs reminded me of the papers I had sitting on my desk so I printed it out and went to work on the layout. Doesn't it make you hungry???LOL!
Once again I used
Basic Grey Euphoria papers
. I have to admit that when I first saw this release from Basic Grey, I wasn't thrilled with it. I'm not really "into" pastel-y or papers with lots of purple. But when I got my box from the Scrapping Turtle, there are actually several papers in this collection that aren't as girly as the others and could easily be used for non-feminine layouts. So if you didn't really think you'd like them, take another look!
Supplies:
Papers: Basic Grey Euphoria
Chipboard Stickers (vine and swirl): Basic Grey Euphoria
Letter stickers: Basic Grey and American Crafts
Stamps: Basic Grey journalling stamps
Punch: Fiskars Threading water (scalloped)